Abbiamo iniziato ad occuparci di vinile nel 1998, quando il movimento free-party stava crescendo in Europa.
Dopo 4 anni di distribuzione di dischi delle tribe e delle etichette techno indipendenti a loro collegate è uscita la prima release con il nome Hydrophonic nel 2002.
Non c'è mai stato un manifesto ufficiale da quando è nata Hydrophonic, ma il concetto di fondo è stato preso dall'idrofono, un dispositivo usato dai sottomarini nelle due guerre mondiali. L'idrofono è un microfono usato per catturare suoni e comunicare sott'acqua, veniva usato nella comunicazione strategica dei sottomarini in tempo di guerra. E' un modo di catturare suoni in un mondo profondemante sommerso ed abbiamo deciso di usare questo nome perchè l'etichetta è nata e cresciuta nel mondo dei free-party, che in quel periodo era un mondo sommerso e quasi invisibile.
All'interno di questo movimento abbiamo sempre cercato di collaborare con persone e musicisti che abbiano uno stile personale sia per quanto riguarda la musica, sia per quanto riguarda il proprio modo di pensare e vivere le situazioni del mondo rave. La nostra sfida è quella di andare sempre più nel profondo per conoscere nuova gente, catturare nuovi suoni e stili musicali.
Hydrophonic è un'etichetta di attitudine, la musica è una conseguenza.
Per ogni domanda e per iscriverti alla nostra newsletter scrivi a skeeme@hydrophonicrecords.com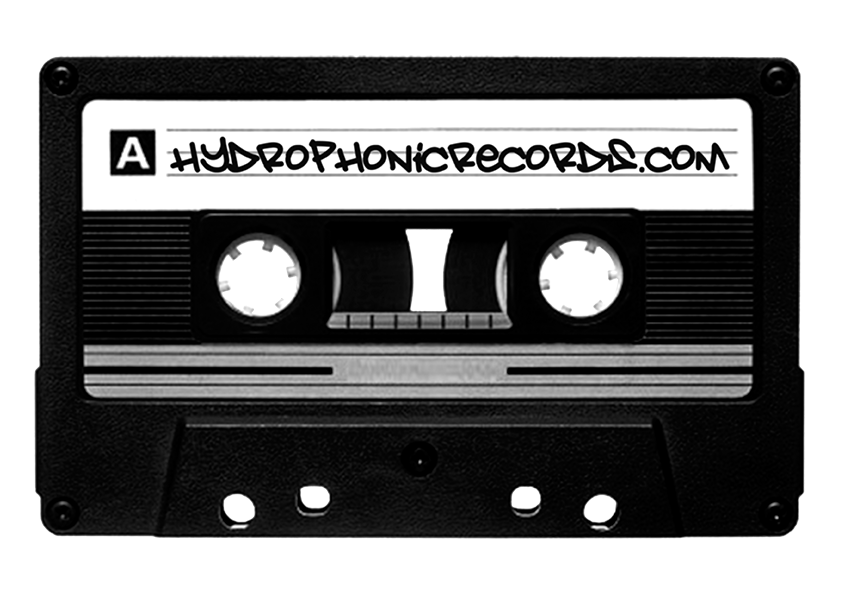 We started to deal with vinyl in 1998, when the free-party movement was growing in Europe.
The first official release labeled Hydrophonic records was released in 2002, when only the distribution of electronic music from the european independent techno movement was active since 4 years, distributing vinyls of techno tribes and labels. That was the end of the 90es and this activity created the backdrop for Hydrophonic's genesis.
There was no official manifesto when Hydrophonic began, but the concept came from the "hydrophone", a device used by submarines in world war one and two. A hydrophone is a microphone used in deep sea for underwater recordings and communication, it was used for submarines' strategic communication during the war. It's like a way to capture the sounds coming from a deep and submerged world. We decided to use this name because the label started in the world of free-parties and it was really an underground movement at that time. Within this movement we always tried to collaborate with original musicians and people with a very personal style of making music, thinking and living it, so it is like a challenge for us to go deeper and deeper to know new people, capture new sounds and music styles.
Hydrophonic is an attitude label, music is a consequence.
For any enquiries and to subscribe our newsletter please contact skeeme@hydrophonicrecords.com